Welcome to Lancaster, SC's Family Mexican Restaurant!
Home of the Best Mexican Buffet!
When you're looking for a family-friendly Mexican restaurant in Lancaster that serves delicious cuisine in the area, La Chalupa is the restaurant for you. Since 1996, we've been one of Lancaster's top casual dining restaurants. We invite you to see for yourself why we have been a family favorite for almost 25 years. You'll get good food fast, just what you need when you're looking for the nearest restaurant to your location.
Dine in today or pick up your order!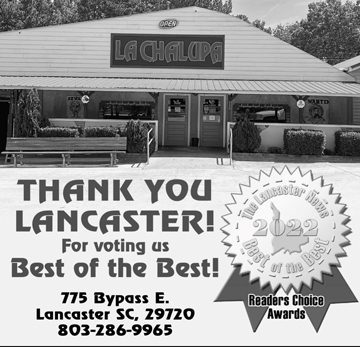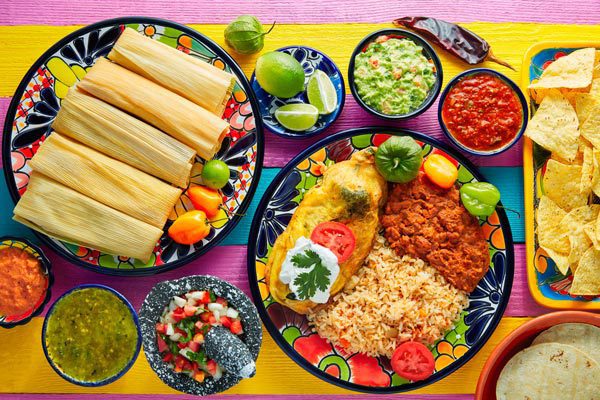 Menu & Bar Specials!
La Chalupa offers a full selection of appetizers, combination dinners, and traditional dishes like fajitas and nachos. Vegetarian and children's options are available, as well as a lunch menu.
Our full-service bar has a daily draft margarita special, and also serves cervesa and mixed drinks.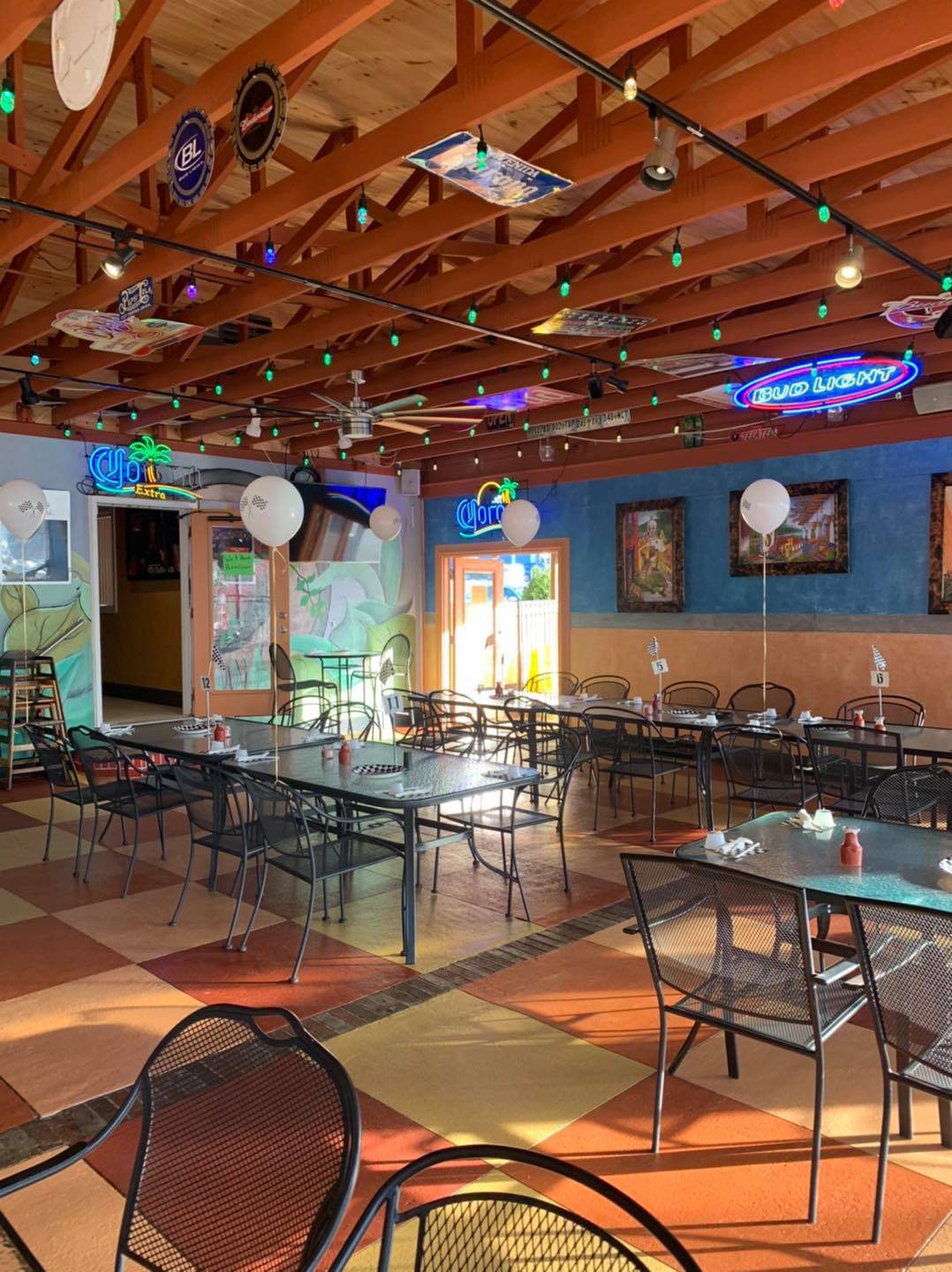 Private Dining Room!
Come enjoy our new private dining room! The climate-controlled space can seat around 100 guests. Call to reserve for your private party!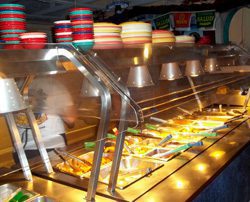 Mexican Buffet!
We're also popular because we're a Mexican buffet restaurant near you. It's the perfect way to get a taste of all your delicious favorites. And who knows, you might even discover a new favorite dish! Enjoy our lunch buffet seven days a week, plus a dinner buffet on Sundays. Child's plates are available for the buffet, too.
Fresh, Delicious, High-Quality Ingredients
No matter what you order, your food and beverages will be fresh, delicious, and of the highest quality. It's why we've been a part of the Lancaster community for over 20 years.
What sets La Chalupa apart from other Mexican restaurants near you in Lancaster, SC? First, we offer an affordable Mexican buffet that also includes American cuisine for both lunch and dinner. We also have a large private climate-controlled dining area that can seat 100, perfect for groups or parties. It's easy to see why we're one of the best Mexican restaurants in Lancaster, SC and all of South Carolina.
Try our famous mac and cheese and enjoy our Mexican and American selections on our buffet!
Groups & Parties Are Always Welcome!
Some local restaurants in Lancaster, SC aren't able to accommodate large groups or parties. But that's no problem at La Chalupa! We welcome your group for any type of celebration. Our Mexican buffet restaurant has plenty of room so your entire group can enjoy a meal together. Our private dining room is perfect for large parties all year long.
You'll also appreciate that our staff is always welcoming and friendly. They strive to take extra special care of groups that decide to celebrate their special occasion with us. The next time you're looking for a place to gather with all your friends, family, or coworkers, just call ahead to La Chalupa. You'll quickly see why we're one of the best restaurants in Lancaster for parties and celebrations!
Enjoy Your Mexican Food Inside or in Our Private Dining Area
Come enjoy our great food in our buffet dining room or in our new private dining area here in Lancaster, SC! Everyone is welcome to enjoy sampling the best Mexican food and cold beverages around. We'll be happy to take care of you and make sure you enjoy your time with us.
Looking for Mexican Restaurants Near You?
Visit La Chalupa the next time you're looking for Mexican restaurants in Lancaster, SC. We promise you'll get great food and fun times! You'll find we're one of the nearest restaurants to your location anywhere in the Lancaster area. It's worth the trip for our delicious food!
We're open from 11AM-10PM Sunday through Thursday, and from 11AM-10:30PM on Friday and Saturday. Call ahead for take out orders or to make party reservations for birthdays, holidays, and other celebrations.
Credit cards accepted: Visa, MasterCard, American Express, Discover.

Open 11AM-10PM Sunday - Thursday
and 11AM-10:30PM Friday & Saturday
Call ahead for take out orders or to make party reservations.